About and Mission
The UConn Sport Optimization and Rehabilitation (SOAR) laboratory is a state-of-the-art multidisciplinary research division focused on the domains of human performance, injury prevention, health and safety, and personalized medicine.
The mission of SOAR is to promote lifelong physical activity to improve health and wellness through research, performance, and community outreach, for physically active individuals at risk for, or suffering from musculoskeletal injuries.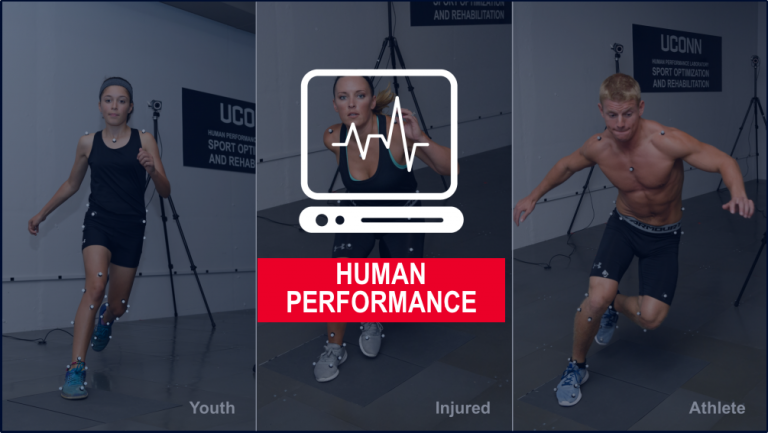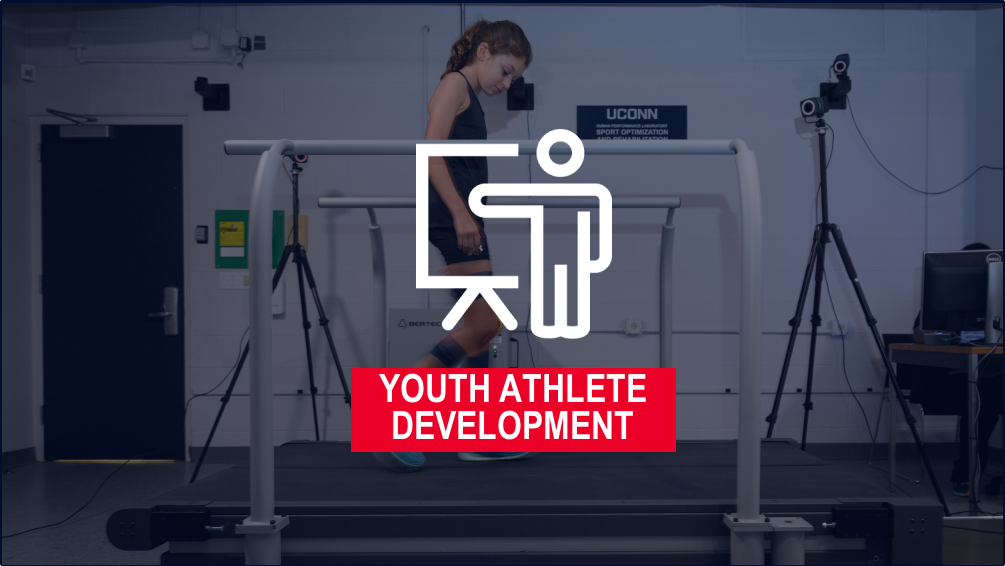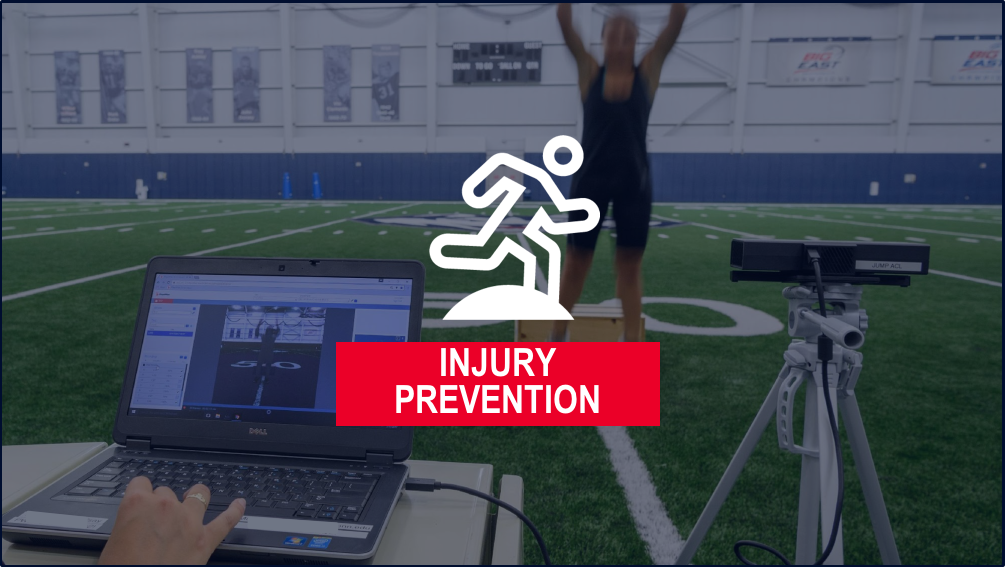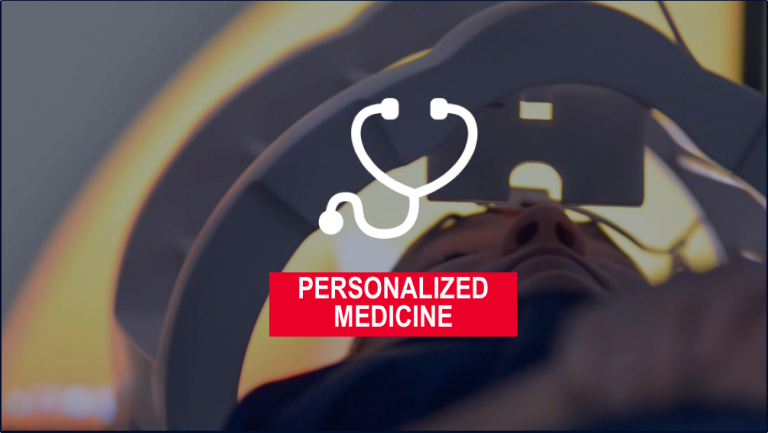 Ongoing Projects
Title: SOAR ACL Outcomes Project
PI: Lepley AS, Lepley LK, DiStefano L
Description: Establishment of a database that comprehensively assesses neural, muscular, biomechanical, self-reported, and clinical outcomes in patients with ACL injury and reconstruction.
Title: Motor Control Deficits After ACL Reconstruction: Underlying Cortical Adaptations
PI: Lepley, LK, Lepley AS, Harrison S
Description: Investigate the underlying cortical adaptations supporting the observed change in the relative importance of vision and somatosensory information for ACLR patients.
Title: Contributions of Cortical Activation and Neural Excitability on Quadriceps Muscle Function in Patients with ACL Reconstruction
PI: Lepley AS
Description: To determine the contributions of brain activation (motor, somatosensory and visual-motor cortices) and neural excitability (corticospinal and spinal reflexive pathways) on clinical measures of quadriceps function (muscle strength and voluntary activation).
Title: Alterations in Muscle Mechanics and Neural Activity After ACL Reconstruction
PI: Lepley, LK
Description: To examine neural and morphological factors of muscle after ACLR that contribute to weakness using a synchronized ultrasound, EMG and isokinetic data capturing system.
Title: Eccentric Cross-Exercise: A Novel Approach to Promote Recovery of Muscle Strength and Lower Extremity Function after ACL Reconstruction.
PI: Lepley, LK
Description: To examine the effectiveness of an eccentric cross-exercise intervention to improve neural excitability, muscle strength and lower extremity function in ACL reconstructed patient early after surgery.

Nora Beltz
Nora's research interest is in lower extremity injury prevention in youth and athlete populations. Specifically, translating findings to the real world, focusing on functional methods of injury risk assessment and injury prevention, which not only benefits athletes by keeping them on the field, court and ice, but also provides often busy sports medicine clinicians with tools to ease their load. Since arriving at UCONN, Nora has worked on projects related to dissemination and implementation aiming to improve neuromuscular control thereby decreasing injury risk.

Julie Burland
Julie's research interest is in regards to recovery of physical function and psychological factors influencing post-operative and return to sport outcomes following anterior cruciate ligament reconstruction (ACLR). Julie is currently involved in ongoing investigations examining the inter-relationships between joint biomechanics, alterations in neural activity and self-reported/psychological deficits after ACLR.

Steve Davi
Steve's research focus is to understand the neural mechanisms associated with musculoskeletal injuries, particularly those that afflict the knee joint. Secondary to Steve's main focus is the development of effective rehabilitation strategies for the treatment of injury associated with deficits in neural mechanics.

Laurie Devaney
Laurie's primary interest is prevention and management of upper quarter injuries in overhead athletes with a focus on the relationship between spine impairments and the development of throwing-related shoulder and elbow injuries. Additionally, she continues to work on validation of clinical measures of posture and cervical mobility in overhead athletes.

Anthony Vessicchio
Anthony's research efforts are in collaboration with the kinesiology department to use Motion Capture, EMG, and Force Plate technology to model joint stability and predict injuries using mathematical models. Anthony is currently working on several ongoing projects using these technologies as well as the instrumented treadmill.

Emma Zuk
Emma's research interest includes assessing risk factors for lower extremity injury, particularly in the youth athletic population. Emma also has an interest in physical literacy and educating communities on the importance of physical literacy.

Justin Rush
Justin's research interest involves novel therapeutic interventions to influence neural excitability following musculoskeletal injury.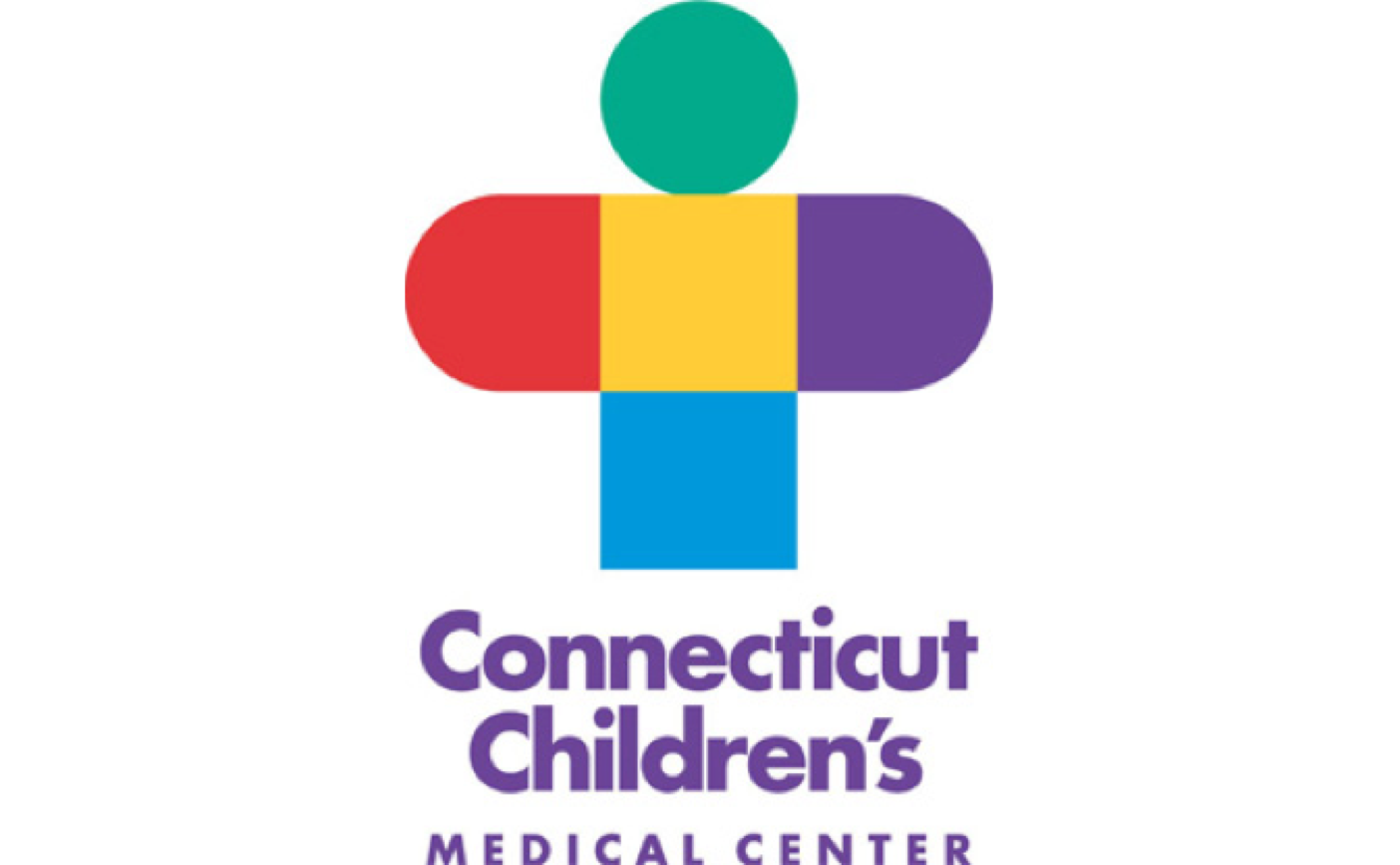 Connecticut Children's Medical Center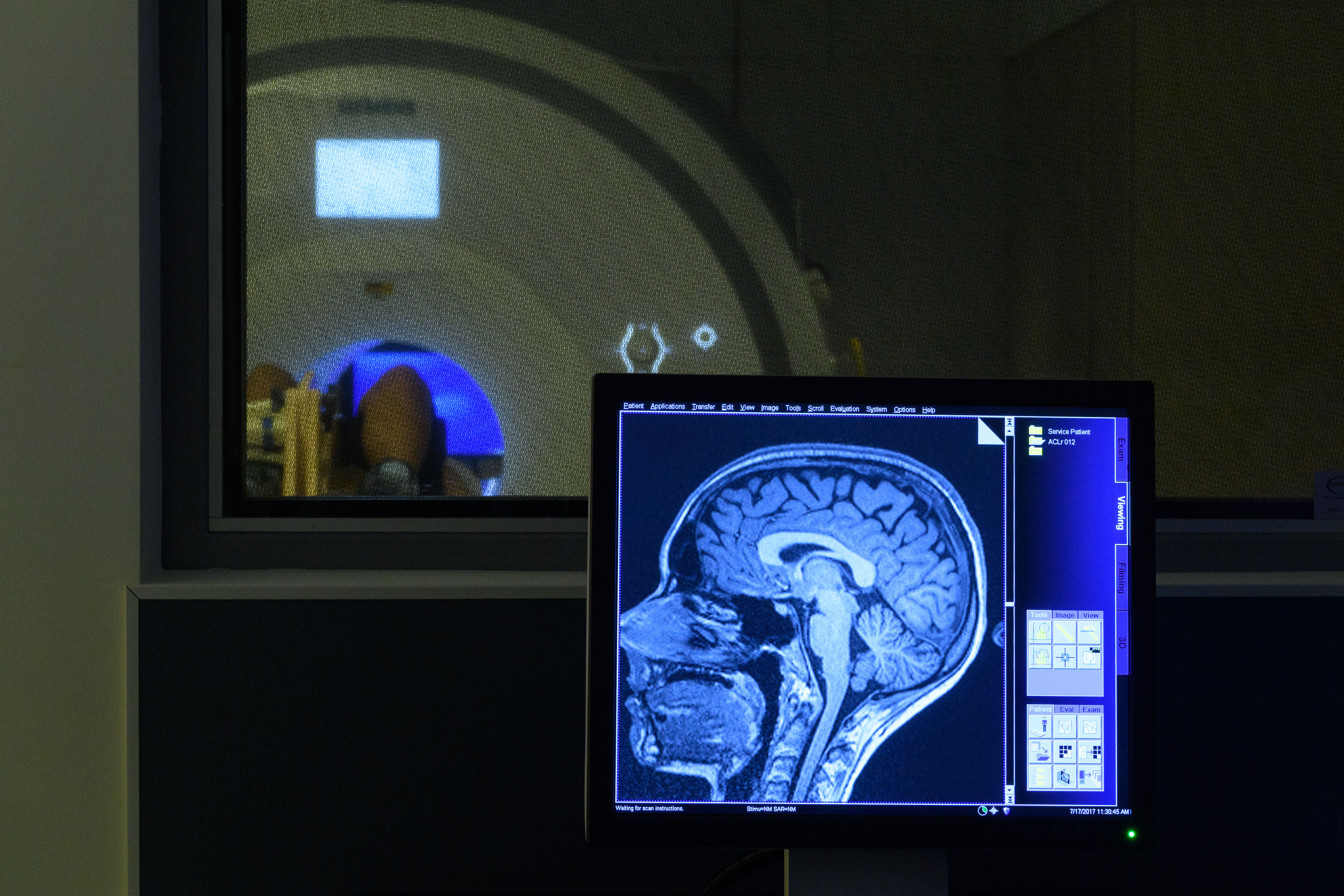 University of Connecticut Brain Imaging Research Center